Jiles Commerce Center

Jiles Commerce Center is located in Kennesaw, GA, at the intersection of Jiles Road and Royal Drive. The 202,120 SF building is 250′ deep, has a 30′ clear height, ESFR sprinkler system and features 49 dock doors (4 per bay) and 2 drive-in ramps. The property features 25 trailer parking spaces and a dedicated traffic light.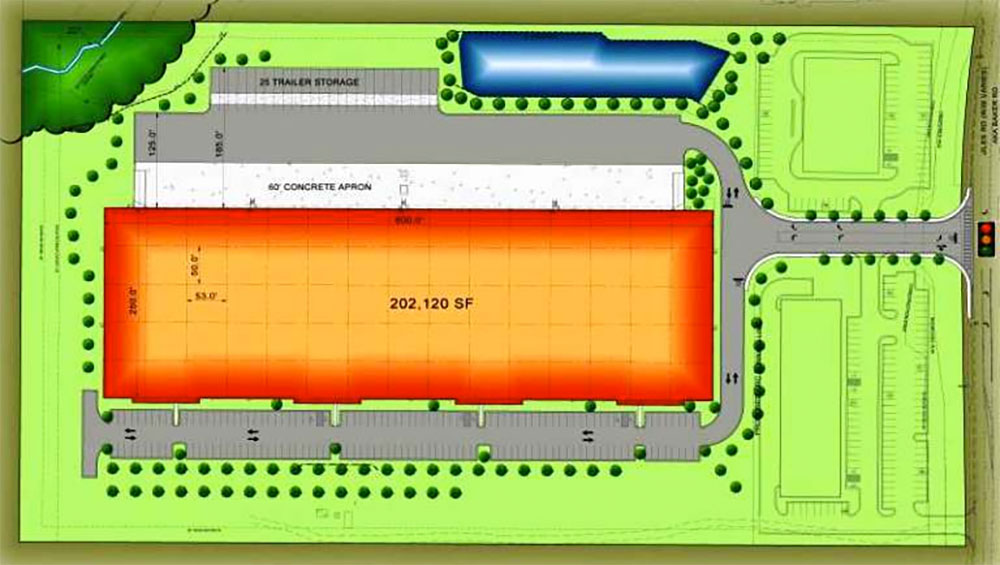 Property Details
Address: 4190 Jiles Road, Kennesaw, Georgia
Building Size: 202,120 SF
Ceiling Height: 30'
Column Spacing: 53' x 50'
Building Depth: 250'
Truck Court: 125'
Loading: Rear
Parking: .75 per 1,000 SF
Sprinklers: ESFR
Year Built: 2008
Retail Pad Sites
Jiles Commerce features two retail pad sites of 2.10 and 1.37 acres. They are located within a quarter mile of Publix, Walgreens, Kroger and Home Depot and have a traffic count of approximately 35,000 cars per day.